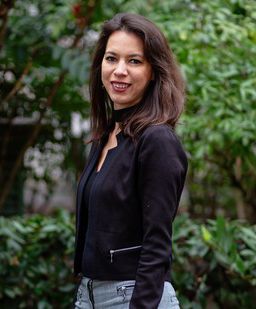 From legal training in business law and international management, Marie Reine chose real estate for her taste of fieldwork and human contact. Polyglotte, her warm temperament and communicative smile enables her to confront the requirements of an international clientele with serenity. Her other passions are theater and travel.
Languages spoken: French, English, German
The information collected on this form is saved in a file computerized by the company

Agency Name

or managing and tracking your request. In accordance with the law "Informatique et Libertés", You can exercise your right of access to the data concerning you and have them rectified by contacting:

Agence Name

, Correspondent Informatique et Libertés,

agence adresse

ou à agence mail, specifying in the subject of the "People's Rights" mail and attach a copy of your proof of identity.
This site is protected by reCAPTCHA and the Google Privacy Policy and Terms of Service apply.
By pursuing your navigation on this site, you use the use of cookies to the realization of statistics of visits.
Learn more
Got it!